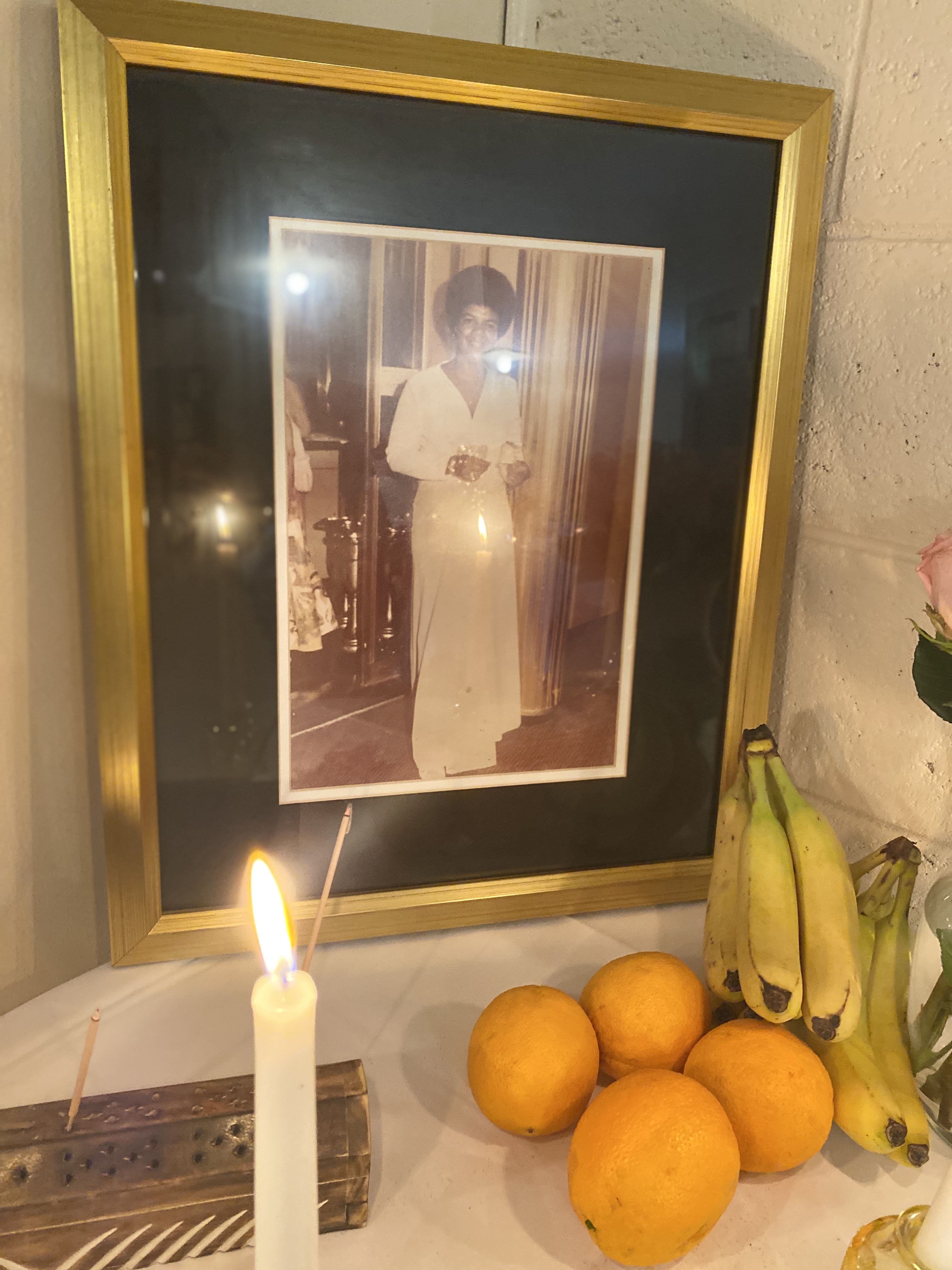 During the weekend of my first doula training, I drove from Richmond, VA, to Pleasant Hill, NC, to surprise my Grandma Lee with a visit. On my first day of training, I learned that at the 20th week of gestation, a female fetus had developed a reproductive system, including all the eggs she will have in her lifetime. So the egg that created me first existed in my mother's womb while she was still in her mother's womb.

I sat at the foot of Grandmother's bed, telling her all that I have learned so far. "Grandma, I was in your womb before I came to be." She smiled and began to recount her birth stories " I was all alone when I had most of my children. It was different back then. Your Grandfather waited outside," she paused, then went on to say, "It would have been nice to have you there. It will be good for those women who have you there." Grandmother was an only child– her mother, Ernell Ingram, died shortly after giving birth to her. Grandma Lee had eight children. Twenty-two grandchildren. Twenty-two great-grandchildren. One great-great-grandchild. From her womb, 53 humans came to be. Just wow.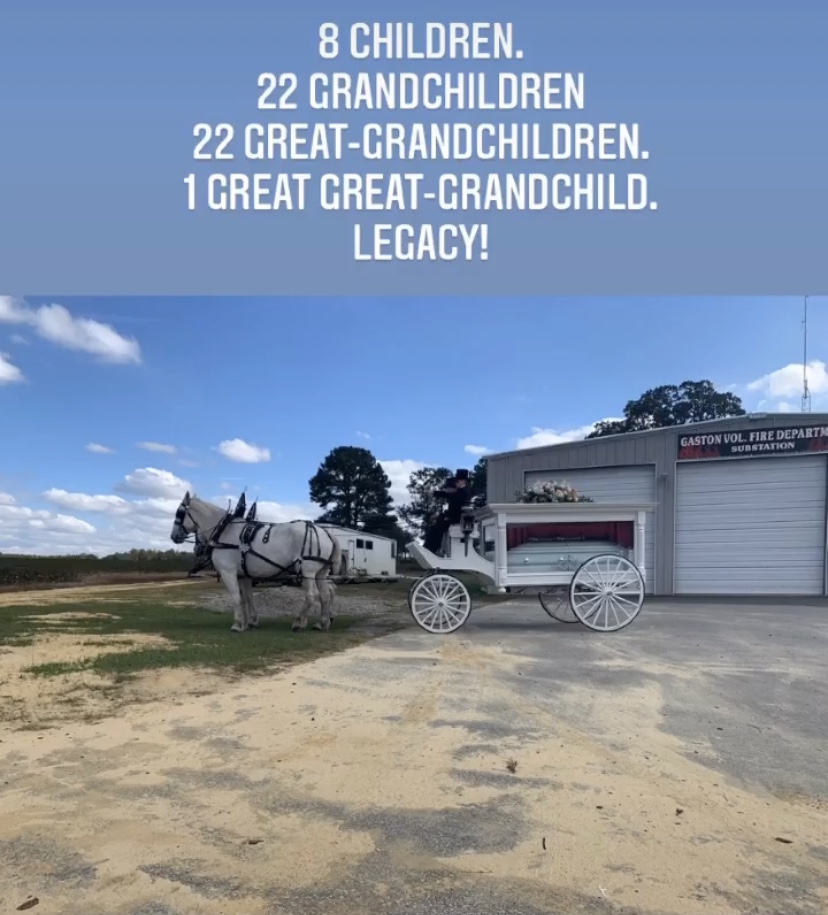 There is a lot of Grandmother that is me.
I did not know it then, on July 22nd, 2017, when I sat on her bed listening to her recount stories. But today, I feel very sure that I am becoming who my Grandmother was for many and what my Grandmother needed– a confidante, a doula, the divine feminine.
On October 12th, 2020, I sat at my dining room table, slightly distracted by the blue jays circling outside the window. It was nearing time to head out and walk with GirlTrek. I am doing the 21 Day Black History Bootcamp: Prayer Edition. My phone rang– It was my mother. I thought she was calling about our noon walk (she's doing GirlTrek too)– I answered while peering over my shoulder at the Blue Jays.
My mother was sobbing.
Her mother is gone.
My maternal Grandmother, Arletha Wilkins, transitioned today.
My heart is heavy, yet still,
I pray that her soul transitions well.
I know that the parts of her that exists in me are still alive.
May her reunion with her mother, Ernell Ingram, be glorious.
I will always speak their names.
I know that my existence on Earth would not be possible without them. I know that they support my favor in heaven. So even with a heavy heart, I give thanks with love.
I am Shyah Dickerson. Daughter of Tracy Dickerson. Daughter of Artetha Wilkins. Daughter of Ernell Ingram. Daughter of Josephine Webb. Daughter of Lillie Clary. In honor of these women, I will use my voice to speak life, my words to uplift others, and my hands to heal nations. Ase.